H beam cutting machine is working normally in SA
Due to the covid-19, h beam cutting machine that arrived at the South African customer has not been installed for a long time. Finally, with the cooperation of our two parties, h beam cutting machine was successfully installed and debugged, and it is now working smoothly.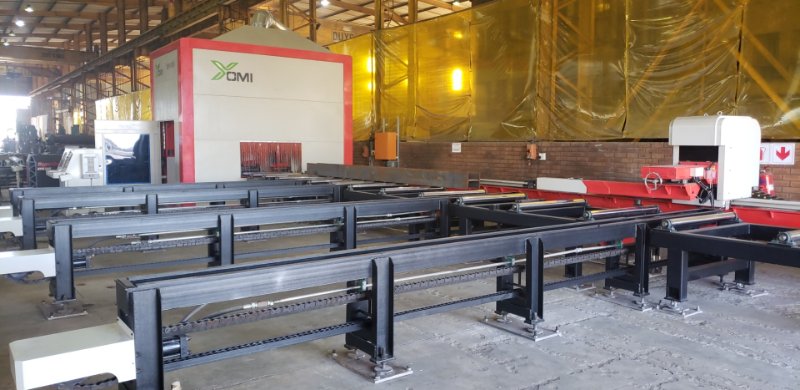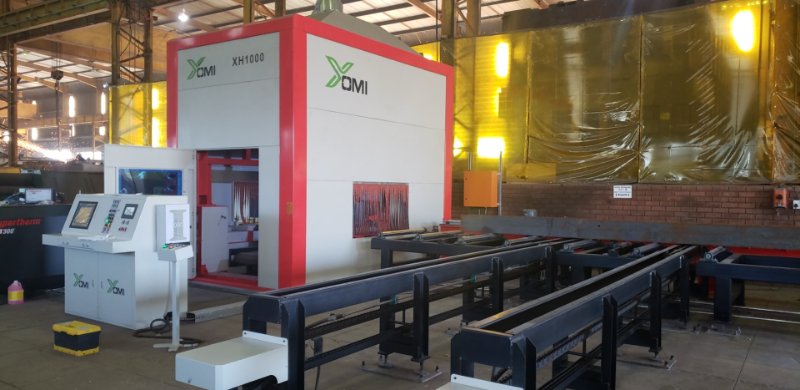 Our h beam cutting machine consists of eight main parts:Material loading-in system,Feeding-in rollers,Cutting unit,Operation unit,Feeding-out rollers,Loading-off system,Dust collecting system,Plasma power.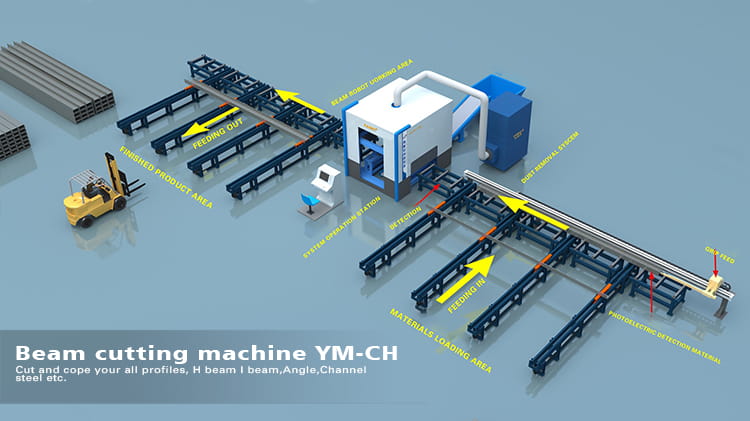 Beam cutting machine can cut any shape and cut hole in flange side and web side of H beam , channel beam , angle beam. The machine size can be customized according to factory space.Usually effective cutting length is 12000mm.

It is mainly divided into input and output. A total of 8 groups of moving machines form a material conveying system. Each group of independent frame-type channel steel is welded and assembled, which is composed of a slider of a lifting mechanism, a transmission chain, an oil cylinder, and a conveying motor.
Function: profile storage input ,after workpiece cutting output storage and other functions. It is convenient to operate through remote operation buttons, reducing manual handling of turnover materials, storing multiple materials at one time, reducing crane waiting operations in the workshop, optimizing the operation process and improving production efficiency.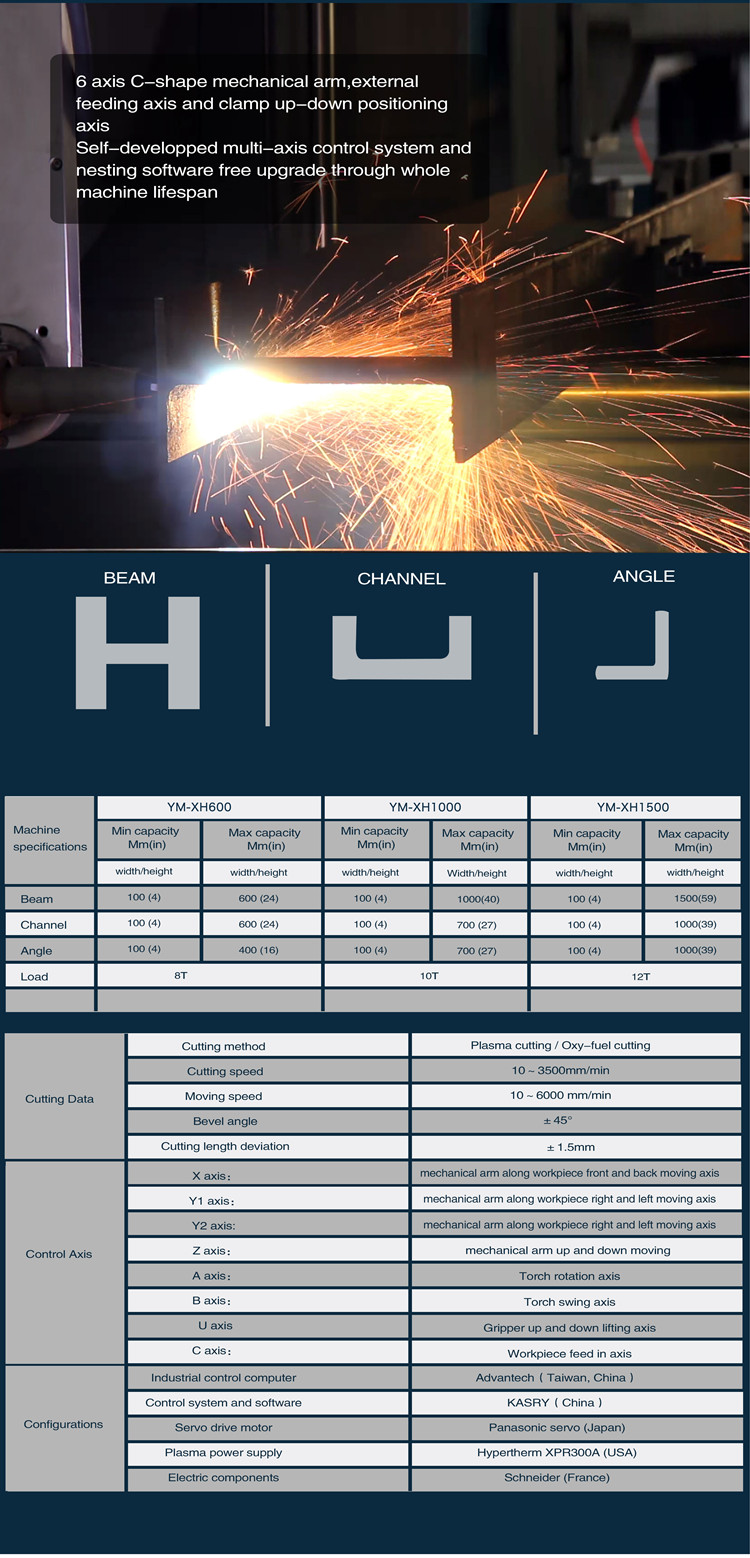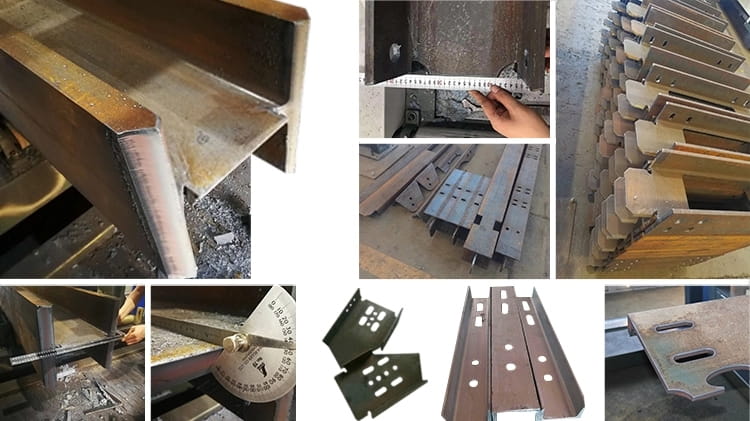 It's high working efficiency have been approved by the market and help lots of customers from China,Portugal,Vietnam,Korea,Oman,Swedish,Greece….etc.