INTERNATIONAL GOOD NEWS | ARGENTINA CUSTOMER SHAPED PIPE CNC PLASMA CUTTING BEVELING MACHINE FINISHED INSTALLATION
On August 27th, the installation and commissioning of the special-shaped pipe groove cutting robot purchased by the Argentine customer was completed and officially put into production.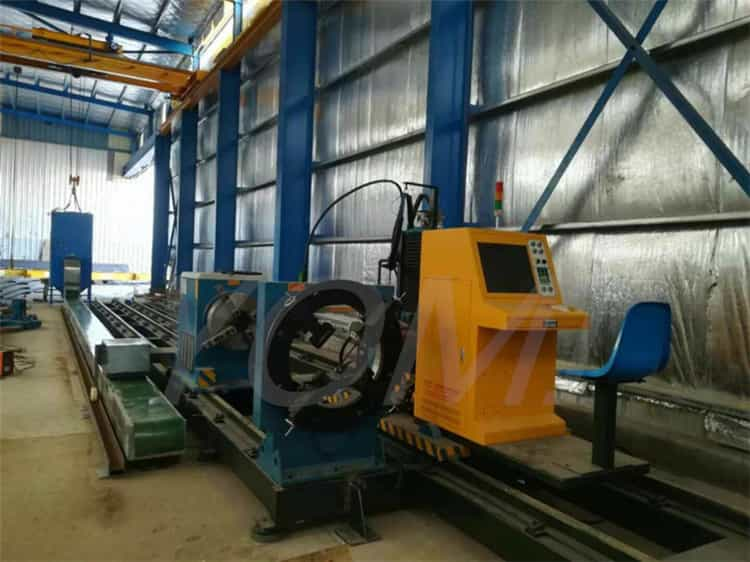 According to the communication, the customer has been using manual cutting. This time, they received a large project. In order to improve the production efficiency, it is necessary to solve the intersecting lines and intersecting holes of the tubes such as round tubes, square tubes and rectangular tubes. And equipment for welding groove cutting. After many visits and communication by Argentine customers, Yomi won the trust of customers with excellent machine technology and cutting process, and finally reached this cooperation.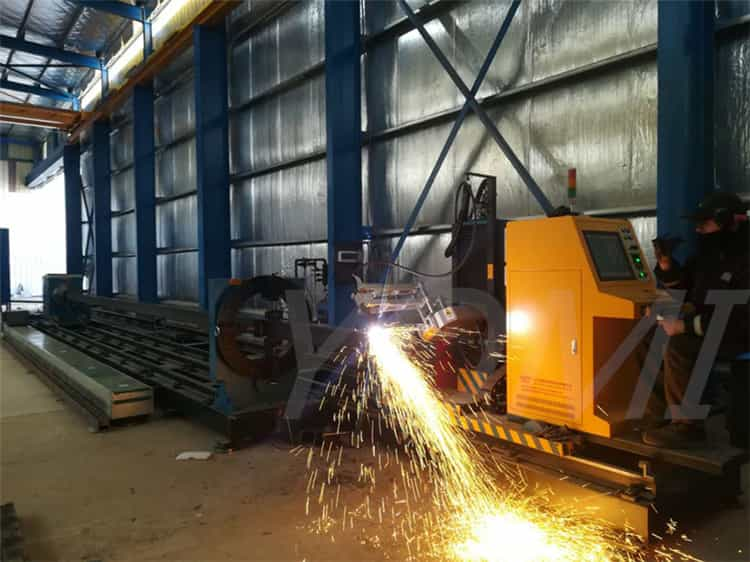 During the installation process, the after-sales service engineer Mr. Arron Wang won the unanimous affirmation with the superb technology. The professional and meticulous technical training work enabled the customer to quickly master the operation technology. They are very satisfied with the customer service of Mr. Arron Wang.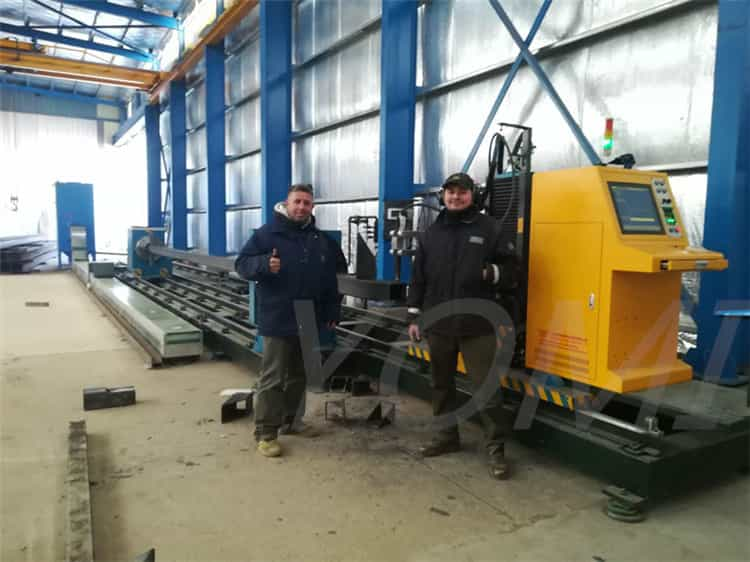 Shandong Yomi Intelligent Science and Technology Co., Ltd. always adheres to the best quality and wins the recognition of customers with advanced technology and excellent quality. As the overall solution service provider for pipe profiles, Yomi's overseas users have increased to 76. In the future, Yomi will further develop and innovate, continuously improve the technical strength of independent products, accelerate the layout of overseas markets, and make Yomi a global brand.