Anti-Floating Welding Rotators
Welding Rollers, welding rotator, Anti-floating Welding Turning Rollers
Application
Anti-floating welding rotator is divided into lifting type and mechanical forced type, which is used in preventing the workpiece floating along the direction of axis. In the lifting automatic anti-floating rotator produced by TIME for heavy barrel, a lifting device is used to adjust the height in vertical direction of the idle roller, to correct the horizontal state of the barrel, and to control the floating of the barrel. It is used for thick wall vessel or narrow gap welding.
Workshop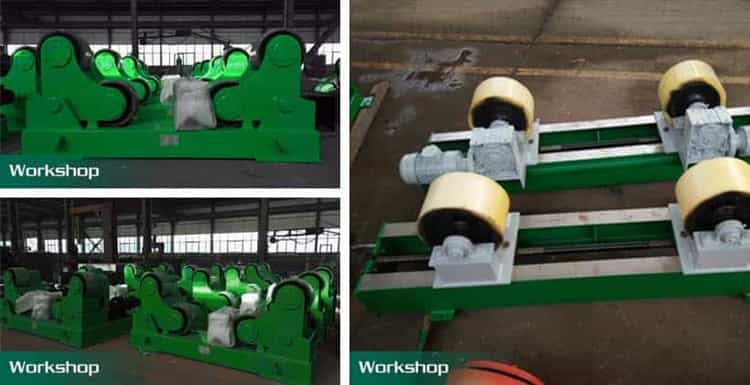 Our Services
1.Two years warranty: free maintenance throughout service time. And in warranty if spare parts are broken, maintenance or change new parts are free.
2.Free technical support through Email, chat-online tools, Teamviewer and telephone. Especially the Teamviewer, which is our remote assistance application can make our engineer help solve your problem directly on your computer through this remote tool.
3. Provide training and installation on site if required.
4. Professional research and development department. Technical personnel have rich experience in the industry. Yomi is selling equipments to more and more countries. Successful customer cases and good services win us reputation and more orders.