30kg/50kg Welding Positioner
30kg/50kg welding positioner is used for circular welding, cutting, polishing and assembly.





30kg welding positioner

50kg

welding positioner



Main Features
1.The rotation structure of positioner is driven by the DC motor, while stepless speed regulation can be achieved.
2.The turning structure of worm and gear has the function of self-lock, and the worktable can be turned steplessly between 0-90°.
3.The welding chuck and adjustable-welding gun support can be furnished to fix the position of the welding torch. Adjust the relative position of the workpiece and the welding torch.
4.The air-powered tip can be furnished to achieve the function of self-holding to the workpieces.
5.Use the time relay to set the rotation period.
6.Welder linkage interface can be furnished to achieve automatic welding.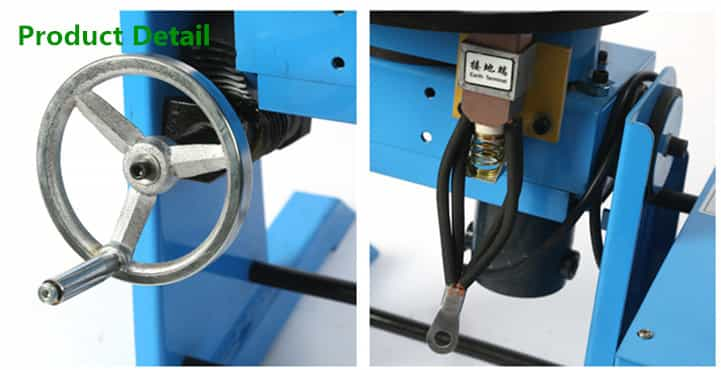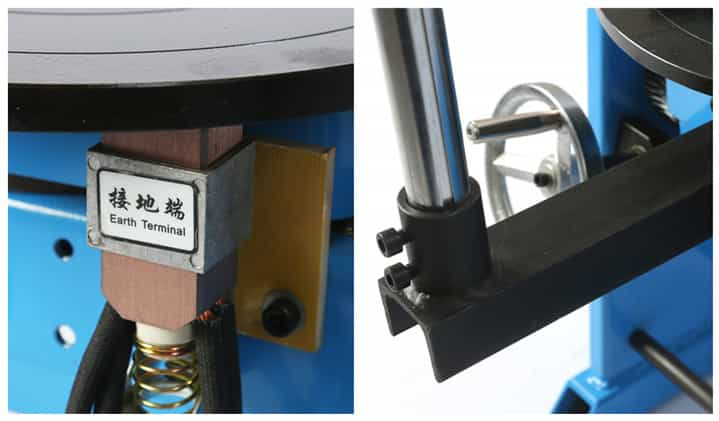 SPECIFICATIONS FOR 30KG/50KG WELDING POSITIONER

MODEL

YM-30

YM-50

Horizontal Capacity Loading

30Kg

50Kg

Vertical Capacity Loading

15Kg

25Kg

Rotating Speed

1-15r/min

0.5-5r/min

Tilt Range

0~90°/manual rotatoring

0~90°/manual rotatoring

Table Dimension

315mm

315mm

Table Height

340mm

340mm

Motor Power

90W

120W

Weight

28kg

32kg

Power Input

1PH 220V 50~60Hz

1PH 220V 50~60Hz

Adapter chuck

KD-125/200/300

KD-125/200/300